An AED Defibrillator is located in Ballycastle Community Hall
In the event of a person collapsing and becoming unresponsive:
1. Call 999 (landline) or 112 (mobile)
2. Call local Defibrillator Responder on
A) 086-257-6771 or B) 086-257-6772
3. Start CPR immediately while awaiting responder and emergency service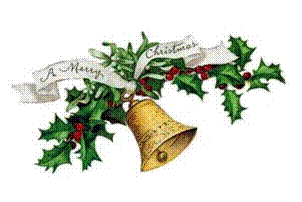 Wishing all readers a very happy Christmas and a joyful New Year
Christmas Events
20th December
Teenage disco in the Hall..
21st December
Christmas Craft Fair and choir service taking place in the Shambles, Ballycastle from 5pm - 7pm. Ballycastle Choir and Mountpalmer Folk Group, Kilfian will entertain us while you sip on hot chocolate and mulled wine and take in the atmosphere of a real traditional Christmas. Admission Free.
Christmas Bingo
Christmas Bingo in Ballycastle Community Hall Monday 21st at 8.30p.m. Jackpot of €560 on the night plus hampers and lots of other prizes. Free tea or coffee also.
Golf Society
Results from outing to Mulranney Golf Club:
1st : Ray Finnerty 33pts back nine
2nd : Dermot Kelly 33pts back nine
3rd : Eddie Keigher 33pts
Nearest the pin: David Alexander
Longest drive: Dominic Flanagan
Donkey prize winner: Tom Ivors
Next outing to Strandhill Golf Club on Saturday 28/12/13. 1 st tee 10.30am
All players be there for 9.30am as draw will be made that morning for scramble format. Visitors welcome. Can all players bring a prize for the open draw at the end.
Contact Michael on 0872290145 or Oliver Clarke or Dominic 0876950976.
Deaths
Sympathy is extended to the family, relatives and friends of Jack O'Connor, Kildare who died recently (Father of Susan Murphy, Main Street ).
The death occurred last week of Monsignor Seamus Heverin (originally from Ballycastle). Sympathy is extended to his brother Liam, extended family, relatives and friends.
May their souls rest in peace.
Lotto
No's drawn on 14th December were: 3. 5. 16. 22. No Jackpot winner. Jackpot now stands at €2,600. Next draw in McNamees.
Five Envelopes drawn:
A.O'Donnell, The Glen
Alan, Mark & Charlotte Dunne, Ballycastle
Martin & Carmel McDonnell, Doonfeeney
Shona McHale, Killala
Martina Doherty, c/o Martin Walsh, Annaghmore
Christmas Lotto
On Saturday 28th December, if the Jackpot is not won, winners of the 5 envelopes drawn will each receive €50.
Carol Service
Annual Carol Service in St John's Church , Ballycastle on Sunday 22nd December at 8.00 p.m. Everyone welcome.
Ballinglen Arts Foundation
"A Drawing for Everything" an exhibition of paintings and drawings by Nuala Clarke will continue until December 20th in the Ballinglen Arts Foundation, Main Street , Ballycastle.
Craft Shop
Craft Shop is located in the Resource Centre, Upper Main Street stocking goods by local craftworkers e.g. knitwear, crochet, handmade cards, wooden bowls, cushions, cot quilts, etc.
Ballycastle souvenir items e.g. candles, fridge magnets, keyrings, biros, teabag holders, St. Brigid's crosses and more.
Also, Paintings by local artists, Mayo Crystal and a range of other items.
Other Facilities available :
Tourist Information, Photocopying, Laminating, Typing.
Opening Hours:
Monday – Friday 10.00a.m. – 5.00p.m. (closed for lunch 1 – 2.00p.m.)
Library
Library is located in the VEC Building (former Secondary School) and is open on Wednesdays from 9.30a.m. – 4.00p.m.
Exercise Club
Exercise Club meet each Tuesday at 11.00a.m. in Daycare Centre, Suífinn Way .
New members welcome.
.
Home Care Service
Home care help available to the elderly and convalescent in the Ballycastle and surrounding areas. Interested persons can contact Josephine on 086-0579023, for details and arrangement.
Community Hall
Monday : Bingo at 8.30p.m.
Thursday : Basketball for girls & boys 8 – 10yrs from 5.30p.m. – 6.30p.m. and for girls & boys 10yrs and over from 6.30p.m. – 7.30p.m. €2 per child.
Adult Basketball at 8.00p.m. Contact Barry at 096-43863.
Anyone wishing to book the Hall for meetings or activities, contact Breda McNulty at 089-4607901
Weekly Newsletter compiled by Maeve Dunne 18/12/13
Church Notices
Confessions for Christmas in Ballycastle Church on Sunday 22 nd December at 8.00p.m.

Mass Times:

Weekdays at 10.00a.m. (except Tuesday – Mass at 7.30p.m.)

Saturday Vigil: 8.15p.m.

Sunday: 11.30a.m.

Masses this week:

Monday: Michael McLean

Monday 7.30p.m.: Deceased Meyler & Collins Family Members

Tuesday 10.00a.m.: Jim, Peter & Maria McDonnell

Tuesday 7.00p.m.: Michael & Tessie Kenny

Wednesday 10.00a.m.: Michael McDermott

Thursday 10.00a.m: Peter & Chris Munnelly

Friday 10.00a.m.: John Scott, Ballykinlettra

Friday 8.00p.m.: Donnelly & Horan Families

Saturday 10.00a.m.: Paul Doherty

Saturday 12.00noon: Bea Hueppauff (Month's Mind)

Saturday Vigil 8.15p.m.: Paddy McHale (Anniversary)

Sunday 11.30a.m.: John Donnelly

Eucharist Ministers:

Saturday Vigil: George O'Grady

Sunday 11.30a.m.: Seán Callaghan

Readers:

Saturday Vigil: Michael A. O'Connor

Sunday 11.30a.m.: John Busby

Servers:

Saturday Vigil: Patricia Loftus, Finn McDermott Cox

Sunday : Leah Munnelly, Tara Earley

Adoration:

6.30p.m.: Rita Langan, John Morgan

7.00p.m.: Margaret Walsh, Mary Timlin
.